Reef Aquarium Maintenance, Middle TN.
REEF AQUARIUM SERVICE
IN THE MIDDLE TENNESSEE AREA
REEF TANK CLEANING, REEF TANK SERVICE, SALTWATER MAINTENANCE.
TAKE ADVANTAGE OF OUR DECADES OF EXPERIENCE!
Solve your reef tank problems with the click of a button.

"Reef Route Aquatics is the only company I would deal with when it comes to aquarium system maintenance. I have been working with them for about six months and my tank went from a disaster to a beautifully balanced system in which my corals and my fish are both thriving. Highly professional, punctual and responsive. I am extremely happy with the service I have received from Reef Route Aquatics and would recommend them to anyone."
REEF TANK SERVICE AGREEMENT PRICING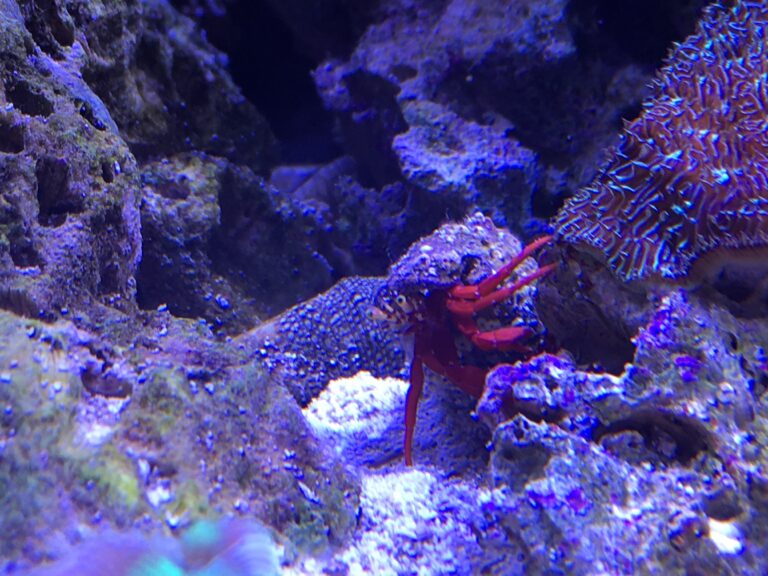 Reef Tank Maintenance near me
Setup a reef tank maintenance schedule to ensure the health of your corals. Please see our FAQ page for more info. If you need reef tank servicing, reef tank maintenance, or help with the reef tank setup? Contact us. Consultations are free with no obligation to buy anything. 
Reef Tank Cleaning Service Agreement Starting at $170
SILVER LEVEL
Reef Tank Service Agreement
Scheduled visit every 2 weeks

Emergency Service Available

Standard Cleaning Service
Additional Services Included
In addition to what we provide with aquarium maintenance, reef tank services may also include the following: 

Trace element maintenance – Kalkwasser, dosing pumps.
Visual check of equipment, PAR check on lighting, filtration, and water flow and dead spot.
Visual check of disease, swimming and breathing of fish and inverts.
ICP-OES Saltwater Water Testing.
Aquarium monitoring service.
Reef Tank Service Explained
Unlike other aquarium type services, reef aquariums not only need nitrates removed, but they also require the trace elements replenished.  Preforming a 10 percent water change every 2 weeks helps keep parameters where they need to be, in order to keep the corals growing and healthy.
Saltwater, or Fish Only With Live Rock. (FOWLR) Don't need servicing every 2 weeks like a reef tank, but certain situation may promote a more frequent cleaning if biomass is too much for the size of the aquarium. 
Servicing a reef tank every 2 weeks serves several purposes. 
It allows the Aquatics Specialist to make better observations and have a better understanding of the system.
Replacing trace element through water changes, or maintaining either a 2 part dosing setup, or calcium reactor.

Reef aquarium maintenance may also be recommended or suggested based on the types of corals kept.
Depending on the types of corals kept, or how many. A reef aquarium may need additional trace element supplements.  Mainly that of calcium and alkalinity. 
The most common ways to replace these elements is either a 2 part dosing, or calcium reactor. While 2 part dosing is easier,. The calcium reactor is very particular with it's setup.
There a lot more going on in a reef tank, and it's important to keep everything maintained. So if your in need of help, or don't have the time? Reach out to us, and we'll figure out the best course of action, and keep your reef looking the way it's supposed to look… absolutely beautiful. 
GET THE AQUARIUM HELP YOU NEED TODAY!
Check out the list of services we offer. We handle everything from aquarium installations to Aquarium cleaning. No matter what you need, we got you covered.
Aquarium Service
Fish tank cleaning can be a job! Have your aquarium cleaned and serviced by an Aquatics Specialist. 
More Info
Aquarium Installation
Custom aquarium design and setup. Allow our experience to save you time and money.
More Info
Aquarium Relocation
Across the room or across town. We're professional aquarium movers? Let us worry about the details. 
More Info
Aquarium Monitoring
Monitoring service for a low price. Having a second set of eyes is a great form of redundancy.
More Info
Turtle Tank Service
Keeping a turtle tank clean can be a challenge. We also service other semi-aquatic reptiles and animals.
More Info
Aquarium Testing
ICP-OES, lab grading aquarium water testing. We'll help you understand what's going on, and how to fix it.
More Info
Planted Aquarium Service
Aquatic Horticulture Service will keep the conditions prime for plant growth.
More Info
Reef Tank Service
There a lot more going on in a reef tank,. We can keep everything maintained.
More Info
Aquarium Design​
Your dreams are never too far from reality. Imagination, and budget are the only restrictions.
More Info
Quarantine Service​
Offerings quarantine services for all types of aquatic life. We'll deliver the healthiest specimens
More Info
If you're in the Murfreesboro Area
Please stop by Animal City on NW Broad St. They have high quality fish and equipment, and their staff is more than helpful!
If you're in the Nashville Area