Reef Route Aquatics – Commercial Services
COMMERCIAL AQUARIUM SERVICE & MAINTENANCE COMPANY
SERVING BUSINESSES IN THE MURFREESBORO, NASHVILLE, MIDDLE TENNESSEE AREA.
TAKE ADVANTAGE OF OUR DECADES OF EXPERIENCE!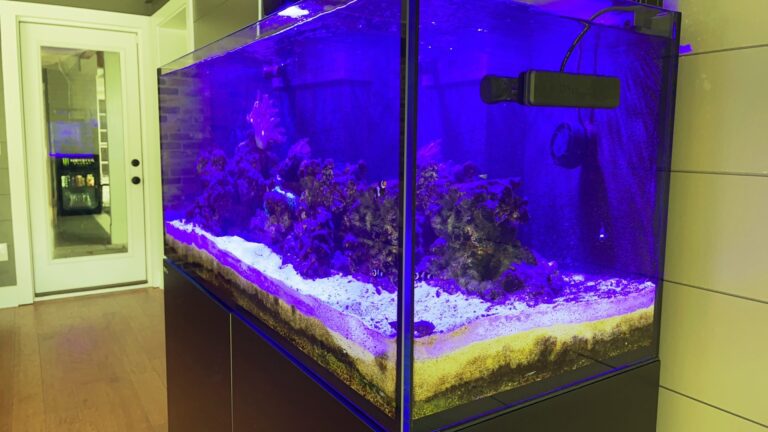 Countless studies show real evidence towards the benefits of having an aquarium in a commercial, or medical setting.
Thomas R.Herzog wrote an article in the Journal of Environmental Psychology, June 2003 based on "Assessing the restorative components of environments." In this study they found that a simple aquarium had astounding effects on mental recovery and productivity.

Purdue University conducted a study in 1999 that suggests Aquariums may pacify Alzheimer's patients. It's easy to understand why so many nursing homes have them now.
Here's a list of all the known benefits to having an aquarium in your place of business.
Brings natural beauty and scenery to office buildings and waiting rooms.

Aquariums Lower Blood Pressure and Heart Rate.
Medical benefits for Alzheimer's patients.
Increase Productivity in business environments.
Brings  warmth, brightness and comfort to institutional settings.
Offers educational opportunities for all ages.
COMMERCIAL ACCOMMODATIONS
Reef Route Aquatics is fully insured and can accommodate most situations found in a business setting. We can work around most schedules before or after hours for servicing. COVID19 vaccination, Up-to net 90 billing, and a non-contractual Aquarium Service Agreement. 1099, or W-9 tax documents available as well.
Benefits for working with us:
Flexible scheduling
No contract
Optional billing
Reasonable accommodations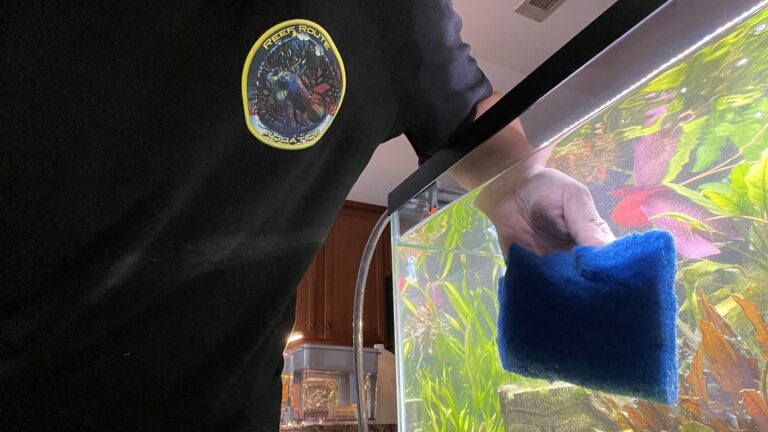 WORKING WITH BUSINESSES FOR AQUARIUM SERVICE & MAINTENANCE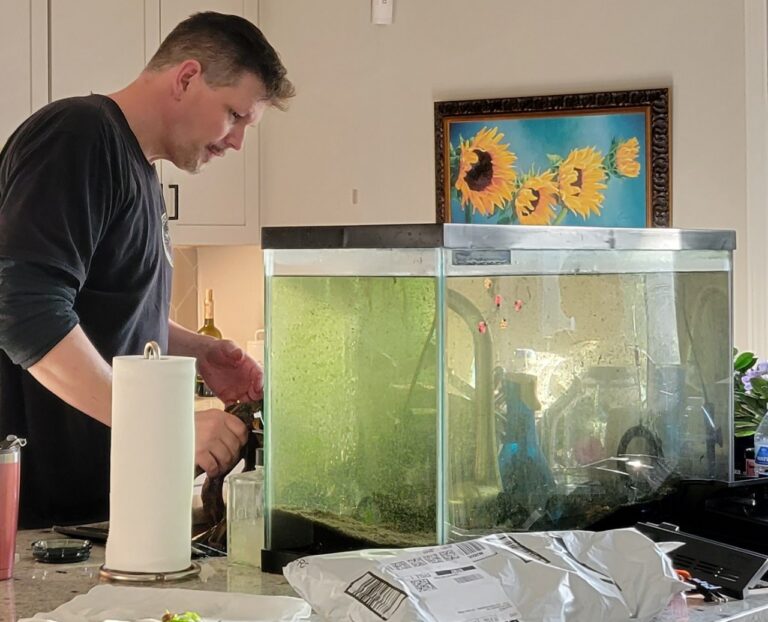 COMMERCIAL AQUARIUM SERVICES FOR BUSINESSES
Reef Route Aquatics has been working with local businesses for years. We service Nursing Homes, Vet Clinics, Restaurants, Spas', Dentists and Doctors' Offices, local colleges and a few communal office spaces.
Our Services:
Aquarium Design
Aquarium Setup
Aquarium Service
"Our aquarium has never looked better. Mr. Deitz is so professional and knowledgeable. He took our aquarium from terrible to beautiful. The transformation has been amazing. He is prompt, reasonably priced, and reliable. If your aquarium serviced, this is where to go."
WHY CHOOSE OUR AQUARIUM CLEANING SERVICES?
DEPEND ON THE EXPERTS FOR THE BEST IN COMMERCIAL AQUARIUM SERVICE
When you need your aquarium serviced you want a company that has the knowledge and experience needed to produce exceptional results. You can count on us to do the job right because we:
Rely on 40+ years of experience.
Have an extensive resource network.
Are committed to providing first-rate service.


At Reef Route Aquatics, we focus on the details, and have the best service offerings anywhere. We want you to enjoy your aquarium and the animals within. Don't take our word for it! Check our rating and testimonies on our REVIEWS Page or our Google Reviews.
Fresh Seafood and Lobster Tank Maintenance
Servicing Stark, Marineland, Lobster Life Systems, 
Universal Marine Seafood Systems, and Poseidon Lobster Tanks
Reef Route Aquatics can implement a manufactures recommended PM schedule to ensure equipment is operating as it should, and that livestock is properly kept. 
We can also tailor a service schedule for commercial lobster tanks to meet the demands of any establishment. Just request service and we will setup a consultation and develop a plan to keep you running. 
Live lobster tanks in a retail or restaurant setting can be very challenging. With a constantly changing bio-load it's almost impossible to keep the biological filtration functioning at optimal levels. 
With regular maintenance, and a watchful eye on the live sea food systems, problems may be detected a head of time to limit the loss of product. 
COMMERCIAL AQUARIUM MAINTENANCE SERVICE MIDDLE, TN.
Serving the Middle Tennessee area.
Because of our schedule, communication is best through email, and telephone. Leave us a message either way, and we'll get back to you as soon as possible.  
Serving
Reef Route Aquatics
Murfreesboro, Tennessee, United States
Hours
Sunday                   Open 24hours
Monday                  Open 24 hours
Tuesday                 Open 24 hours
Wednesday            Open 24 hours
Thursday                Open 24 hours
Friday                    Open 24 hours
Saturday                Open 24 hours