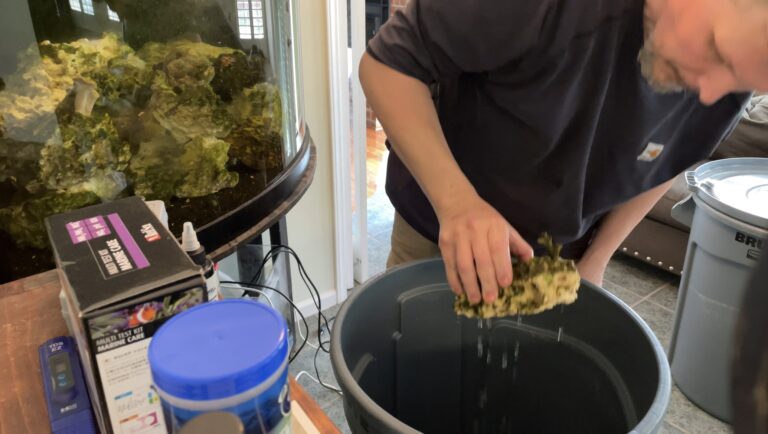 Tennessee Quarantine Service
AQUARIUM EDUCATIONAL
SERVICES
IN THE MIDDLE TENNESSEE AREA
EDUCATING, TEACHING, SPEAKING.
TAKE ADVANTAGE OF OUR DECADES OF EXPERIENCE!
"I recently moved to Nashville and wanted to startup a 150gal reef tank. Not knowing anyone in the area ,I set appointments with 2 different referrals from different fish stores. Neither one of them show up for our appointments we made. I started researching on the internet for someone to help me with the build and that's when my luck changed. I met the owner of Reef Route aquatics .Robert came up with a design for my whole system, as well as thinking ahead to plumb in features that I may want in the future to accommodated additional equipment. He was just the person I was looking for because he is not only loaded with a life time of knowledge of all things aquatics, he is also very mechanically inclined so he can build anything..."
AQUARIUM EDUCATIONAL SERVICES
Reef Route Aquatics provides aquarium education services to teach and assist. Services such as step by step training, speaking, and tutoring. This service is for people who want to learn how to maintain their own aquarium system.  Call us today and ask about our educational service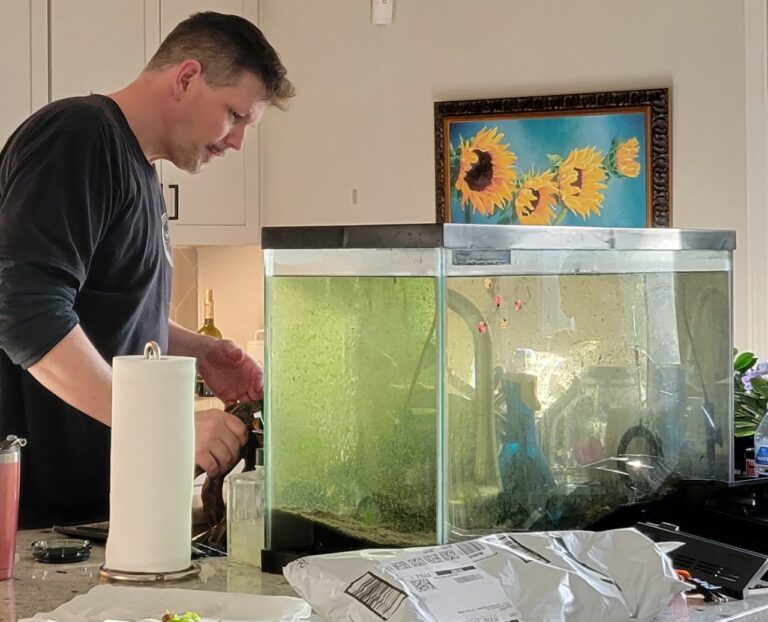 AQUARIUM EDUCATIONAL OFFERINGS AND EXPLANATION
Aquarium education can be broken down into several different categories. Before is a breakdown explanation to help understand scope of work and how we can help educate in most situation.
Mentorship/Tutoring – Mentoring can be included with a service agreement if a customer wants to know more about their aquarium in hopes of understanding it enough to take over the duties and responsibility.
Other opportunities for instruction include:
In Home instructional classes.
Over the Internet help. (email/social media)
Phone conversation
Public Speaking – With a lifetime of experience, we're more than welcomed to speak publicly about experiences, and techniques that have worked for us in the past. Public speaking could involve equipment, ecosystem, husbandry, best practices, or even share simple aquarium knowledge.
So if you need tutoring or a public speaker. Please feel free to contact us and we'll be more the glad to help.
GET THE AQUARIUM HELP YOU NEED TODAY!
Check out the list of services we offer. We handle everything from aquarium installations to Aquarium cleaning. No matter what you need, we got you covered.
Aquarium Service
Fish tank cleaning can be a job! Have your aquarium cleaned and serviced by an Aquatics Specialist. 
More Info
Aquarium Installation
Custom aquarium design and setup. Allow our experience to save you time and money.
More Info
Aquarium Relocation
Across the room or across town. We're professional aquarium movers? Let us worry about the details. 
More Info
Aquarium Monitoring
Monitoring service for a low price. Having a second set of eyes is a great form of redundancy.
More Info
Turtle Tank Service
Keeping a turtle tank clean can be a challenge. We also service other semi-aquatic reptiles and animals.
More Info
Aquarium Testing
ICP-OES, lab grading aquarium water testing. We'll help you understand what's going on, and how to fix it.
More Info
Planted Aquarium Service
Aquatic Horticulture Service will keep the conditions prime for plant growth.
More Info
Reef Tank Service
There a lot more going on in a reef tank,. We can keep everything maintained.
More Info
Aquarium Design​
Your dreams are never too far from reality. Imagination, and budget are the only restrictions.
More Info
Quarantine Service​
Offerings quarantine services for all types of aquatic life. We'll deliver the healthiest specimens
More Info
If you're in the Murfreesboro Area
Please stop by Animal City on NW Broad St. They have high quality fish and equipment, and their staff is more than helpful!
If you're in the Nashville Area