Emergency Service for Middle TN.
EMERGENCY AQUARIUM SERVICE
IN THE MIDDLE TENNESSEE AREA
EMERGENCY AQUARIUM SERVICES, FISH TANK EMERGENCY.
TAKE ADVANTAGE OF OUR DECADES OF EXPERIENCE!
" Reef Route Aquatics is wonderful, extremely fair pricing and excellent service. I had an emergency Aquarium issue with a fish in distress, I was responded to immediately and my fish is now happy and healthy. My Aquarium is always beautiful with the monthly service now provided by Reef Route Aquatics. I HIGHLY recommend! "
EMERGENCY AQUARIUM SERVICE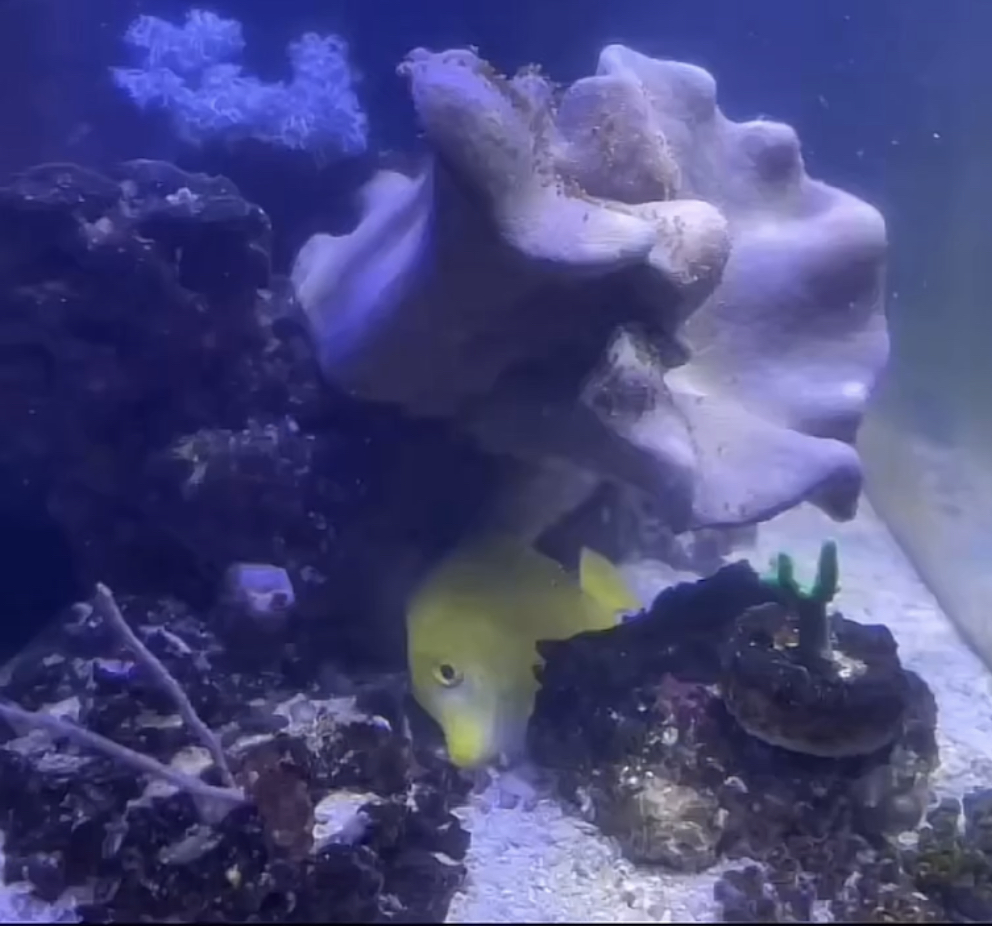 If you have questions about our emergency services please give us a call 1-800-209-9940 or check out our FAQ page for more details.
Fish tank emergency costs $100 hr.
Call us any time, and we'll do our best to help. 
A lot of fish tank emergency can be handled with a phone call. In the event we have to come to your business or residence, only then will you be charged an hourly rate.  
When to call:
Equipment failure
Cloudy water
Multiple fish deaths
Power outage
Questions that may impact loss or quality of life
We are sometimes on appointments or performing other important tasks. Obligations to our current customers, cannot be interrupted or cancelled. Emergency aquarium service will not take priority over service agreements.  
We are also limited by equipment availability. 
Our best hope is to save life and help under adverse situations. 
We can also perform investigations into aquarium failures. This is not a fish tank emergency, but knowing how, what, and why something failed is just as important, and needs to be addressed in a timely fashion.
GET THE AQUARIUM HELP YOU NEED TODAY!
Check out the list of services we offer. We handle everything from aquarium installations, custom aquarium design, to aquarium cleaning. No matter what you need, we got you covered.
Aquarium Service
Fish tank cleaning can be a job! Have your aquarium cleaned and serviced by an Aquatics Specialist. 
More Info
Aquarium Installation
Custom aquarium design and setup. Allow our experience to save you time and money.
More Info
Aquarium Relocation
Across the room or across town. We're professional aquarium movers? Let us worry about the details. 
More Info
Aquarium Monitoring
Monitoring service for a low price. Having a second set of eyes is a great form of redundancy.
More Info
Turtle Tank Service
Keeping a turtle tank clean can be a challenge. We also service other semi-aquatic reptiles and animals.
More Info
Aquarium Testing
ICP-OES, lab grading aquarium water testing. We'll help you understand what's going on, and how to fix it.
More Info
Planted Aquarium Service
Aquatic Horticulture Service will keep the conditions prime for plant growth.
More Info
Reef Tank Service
There a lot more going on in a reef tank,. We can keep everything maintained.
More Info
Aquarium Design​
Your dreams are never too far from reality. Imagination, and budget are the only restrictions.
More Info
Quarantine Service​
Offerings quarantine services for all types of aquatic life. We'll deliver the healthiest specimens
More Info
If you're in the Murfreesboro Area
Please stop by Animal City on NW Broad St. They have high quality fish and equipment, and their staff is more than helpful!
If you're in the Nashville Area