AQUARIUM SERVICE
LEBANON TN AREA
AQUARIUM SERVICE FOR LEBANON AND WILSON COUNTY.
FISH TANK CLEANING, AQUARIUM MAINTENANCE.
TAKE ADVANTAGE OF OUR DECADES OF EXPERIENCE!
Solve your aquarium problems with the click of a button.

" I recently moved to Nashville and wanted to startup a 150gal reef tank. Not knowing anyone in the area ,I set appointments with 2 different referrals from different fish stores. Neither one of them show up for our appointments we made. I started researching on the internet for someone to help me with the build and that's when my luck changed. I met the owner of Reef Route aquatics .Robert came up with a design for my whole system, as well as thinking ahead to plumb in features that I may want in the future to accommodated additional equipment. He was just the person I was looking for because he is not only loaded with a life time of knowledge of all things aquatics, he is also very mechanically inclined so he can build anything. Being reasonable in price, responsive to messages, and just a professional pleasant person is important to me when doing a project like this. If you need someone to do anything involving fish tanks or even Koi ponds and water gardens, let me be your referral to Reef Route aquatics."
AQUARIUM MAINTENANCE SERVICE LEBANON TN.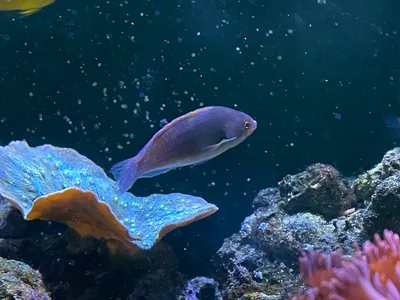 MAINTAIN THRIVING AQUARIUM LIFE
Schedule in-home aquarium maintenance service Lebanon, TN Wilson County area. Professional aquarium movers, aquarium service, and Fish tank cleaning. Please visit our Services Page for more information.
DISCOVER THE BENEFITS OF A CUSTOM-BUILT AQUARIUM
You know that getting a residential aquarium installation will make your home more enjoyable. Check out our Installations Page for more details.
Aquarium custom installation
Aquarium maintenance services
Aquarium consultation services
You can even request one of our aquarium service agreements for routine maintenance. Get in touch today to discuss your project with a seasoned aquarium builder.
GET THE AQUARIUM HELP YOU NEED TODAY!
Check out the list of services we offer. We handle everything from aquarium installations, custom aquarium design, to aquarium cleaning. No matter what you need, we got you covered.
Aquarium Service
Fish tank cleaning can be a job! Have your aquarium cleaned and serviced by an Aquatics Specialist. 
More Info
Aquarium Installation
Custom aquarium design and setup. Allow our experience to save you time and money.
More Info
Aquarium Relocation
Across the room or across town. We're professional aquarium movers? Let us worry about the details. 
More Info
Aquarium Monitoring
Monitoring service for a low price. Having a second set of eyes is a great form of redundancy.
More Info
Turtle Tank Service
Keeping a turtle tank clean can be a challenge. We also service other semi-aquatic reptiles and animals.
More Info
Aquarium Testing
ICP-OES, lab grading aquarium water testing. We'll help you understand what's going on, and how to fix it.
More Info
Planted Aquarium Maintenance
Aquatic Horticulture Service will keep the conditions prime for plant growth.
More Info
Reef Tank Service
There a lot more going on in a reef tank,. We can keep everything maintained.
More Info
Aquarium Design​
Your dreams are never too far from reality. Imagination, and budget are the only restrictions.
More Info
Quarantine Service​
Offerings quarantine services for all types of aquatic life. We'll deliver the healthiest specimens
More Info
FISH TANK CLEANING LEBANON
With our passion and original concept to help the aquarium community, no one can compete with our results. 
Aquarium installation, fish tank cleaning, Aquarium moving, aquarium service, education, and free consultations. These are just a few of the service we offer. Contact us today to find out how we can help.
If you're in the Lebanon area and you don't have the time but you want an aquarium, or a business that needs service? Book your free consultation today!
Lebanon is the central hub of Wilson county with a modest population. Considering all of their space and love for the outdoors, no wonder they'd want to keep a piece of nature in their homes. With all the people we've encountered and helped so far, we look forward to providing aquarium service for the area. 
Working with the people of Lebanon and surrounding communities gives Reef Route Aquatics the opportunity to work with some of the hardest working people in the area, and give them the chance to relax and enjoy whatever type of aquarium they like. Our aquarium service agreements can allow the people of Wilson county the chance to enjoy their aquariums without the hassle of cleaning them there selves. 
If you're in the Lebanon area, and need your fish tank cleaned or need aquarium service? Look no further. We'll be more than happy to help! GO BLUE DEVILS! 
AQUARIUM SERVICE LEBANON, TN.
Serving Lebanon Tennessee area.
Due to odd hours, communication is best through email, and telephone. Leave us a message either way, and we'll get back to you as soon as possible.
Reef Route Aquatics
Lebanon, Tennessee, United States
Hours
Sunday                   Open 24hours
Monday                  Open 24 hours
Tuesday                 Open 24 hours
Wednesday            Open 24 hours
Thursday                Open 24 hours
Friday                    Open 24 hours
Saturday                Open 24 hours
If you're in the Lebanon Area
Please stop by Emerald Bay Fish & Reptile on Highway 109 in Lebanon. They have high quality fish and equipment, and their staff is more than helpful!