Tennessee Quarantine Service
QUARANTINE SERVICE
IN THE MIDDLE TENNESSEE AREA
QUARANTINE FISH, INVERTS, AND CORAL.
TAKE ADVANTAGE OF OUR DECADES OF EXPERIENCE!
Quarantine Service at the click of a button!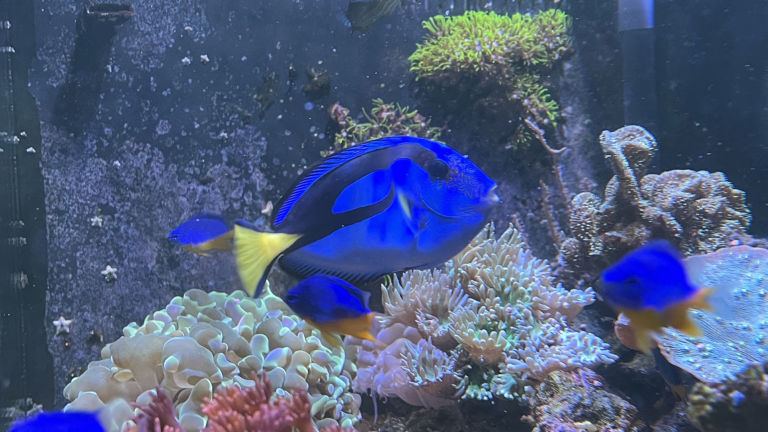 Quarantine Service Agreement
Reef Route Aquatics offers quarantine services for all types of aquatic life. Pricing is an issue to predict due to costs, and time. Reef Route Aquatics will assume the cost of failed attempts, but not the price of the animal purchased. So if your concerned with introducing something into your system you don't want, or just concerned with over health in general? Reef Route Aquatics can help you today. We'll deliver the healthiest specimen.
Additional Services Included
Procurement of specimen
Disease treatment (External and internal)
Health conditioning
Quarantine Service Explained
This is an explanation of the process that  Reef Route Aquatics is  or willing to perform to insure that you get the best and healthiest  specimen available.
Before the procurement process can be started:
The customer has to make a nonrefundable deposit that is the market value of the species in question.
Once the specimen is received, it will under go a regiment of treatments for both internal and external parasites. (2 – 4 weeks)
After treatments are complete the specimen will start it's dietary evaluation. (2 weeks max)
Health assessment should be completed in 2 weeks. Grading on color, and body fat.
Last step is delivery. Reef Route Aquatics will hand deliver your specimen and acclimate it at no charge.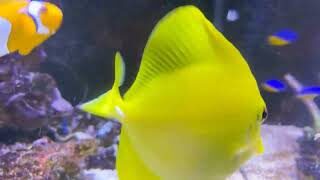 How much does quarantine services cost?
Cost and Price for our Customers
Unfortunately there is no way to lock down pricing for our quarantine services. We can tell you that the service ranges anywhere from $50 – $200 depending on the difficulty and size of the specimen, plus the nonrefundable deposit of the market value of the animal in question.
Our Cost and Responsibility
Due to the nature of this service. Reef Route Aquatics cannot offer any guarantees or warranties. What we do offer is delivery of the healthiest specimen possible. Reef Route Aquatics is not responsible for deaths, and is only accountable for delivery and health at the time of delivery.
Our cost for this service is due to medications, food and time spent developing a healthy specimen. It's important to us as a business to be able to deliver the finest quality, and we're willing to put in the time and effort to see that through.
What if the quarantine process fails?
In the event that the specimen does not survive our process the customer will not receive their deposit, and Reef Route Aquatics will not receive compensation for our time, effort, and materials.
If a quarantine process fails? Both The customer and Reef Route Aquatics lose money.
GET THE AQUARIUM HELP YOU NEED TODAY!
Check out the list of services we offer. We handle everything from aquarium installations, custom aquarium design, to aquarium cleaning. No matter what you need, we got you covered.
Aquarium Service
Fish tank cleaning can be a job! Have your aquarium cleaned and serviced by an Aquatics Specialist. 
More Info
Aquarium Installation
Custom aquarium design and setup. Allow our experience to save you time and money.
More Info
Aquarium Relocation
Across the room or across town. We're professional aquarium movers? Let us worry about the details. 
More Info
Aquarium Monitoring
Monitoring service for a low price. Having a second set of eyes is a great form of redundancy.
More Info
Turtle Tank Service
Keeping a turtle tank clean can be a challenge. We also service other semi-aquatic reptiles and animals.
More Info
Aquarium Testing
ICP-OES, lab grading aquarium water testing. We'll help you understand what's going on, and how to fix it.
More Info
Planted Aquarium Service
Aquatic Horticulture Service will keep the conditions prime for plant growth.
More Info
Reef Tank Service
There a lot more going on in a reef tank,. We can keep everything maintained.
More Info
Aquarium Design​
Your dreams are never too far from reality. Imagination, and budget are the only restrictions.
More Info
Quarantine Service​
Offerings quarantine services for all types of aquatic life. We'll deliver the healthiest specimens
More Info
If you're in the Murfreesboro Area
Please stop by Animal City on NW Broad St. They have high quality fish and equipment, and there staff is more than helpful!
If you're in the Nashville Area