PROUDLY SERVING THE MIDDLE TENNESSEE AREA
TAKE ADVANTAGE OF OUR DECADES OF EXPERIENCE! 
FREQUENTLY ASKED QUESTIONS
AQUARIUM MOVING RELOCATION FAQ'S
In most cases we cannot. Due to certain state laws, transporting livestock across state lines is touchy, and a legal nightmare for small businesses. 
Unfortunately, there is no price list or scale that allows us to suggest a price. Aquarium size, type of aquarium will all play a part in deciding the final cost of moving. 
We do service planted tanks, but pricing will be given based on the amount of work needed to maintain the system, and keeping the plants happy, healthy, and green. Your aquarium service will be based on your free consultation. Stop by our Planted Tank service section for more info.
We absolutely service reef aquariums! Any type, any setup, we're on it! 
As far as pricing is concerned, that's determined with a free consultation. Because there are so many different types of aquarium setups, it's difficult to lock down a price. A soft coral system would obviously take less to maintain. While a SPS system may require biweekly visits. Again, that would all be worked out and agreed upon at the time of your free consultation.  Check out our Reef Tank Service section. 
Yes. We can monitor your aquarium for you, and make sure it's setup correctly. This is a service we provide, and additional pricing will be decided with level of responsibility. Aquarium monitoring isn't that new, and we've already grown with knowledge, and how to work around some of the quirks. 
POND INSTALLATION AND DESIGN FAQ'S
According to Home Advisor, anywhere between $2.50 to $7.15 per square foot.
However, we may be over or under depending on the situation. 
We will provide you a quote regardless, and asses the area properly.  Consultations are free and at no cost to you. 
A lot of time is spent to prepare for our customers service. That time and effort could have been better used to prep for a different customer, or saved us gas and travel time. 
Each customer will be handled on a case to case basis. If one of our customers experiences a life altering situation, or emergency, we won't add to it with a cancellation fee. Life happens and we understand that. 
If you're in the Murfreesboro Area
Please stop by Animal City on NW Broad St. They have high quality fish and equipment, and their staff is more than helpful!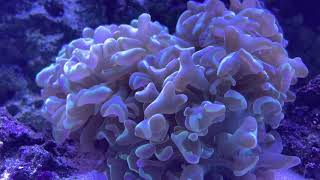 If you're in the Nashville Area