Aquarium Maintenance Services | Your Aquarium Experts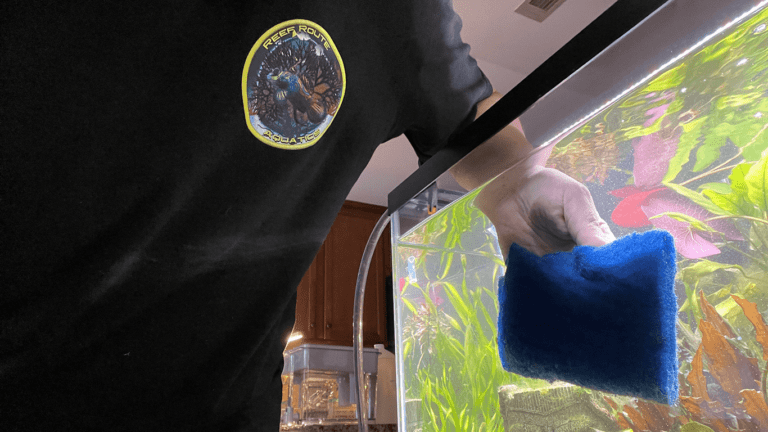 Algae Control and Debris Removal Gravel Vacuuming and Filter Maintenance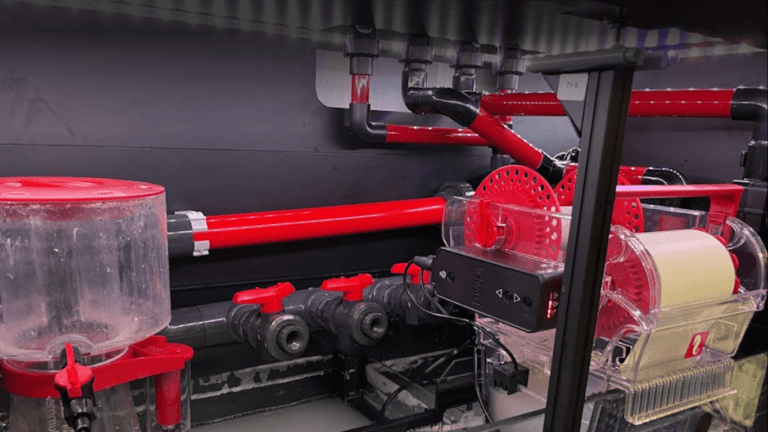 Customized Aquarium Design Equipment Selection and Installation Seamless Setup and Acclimation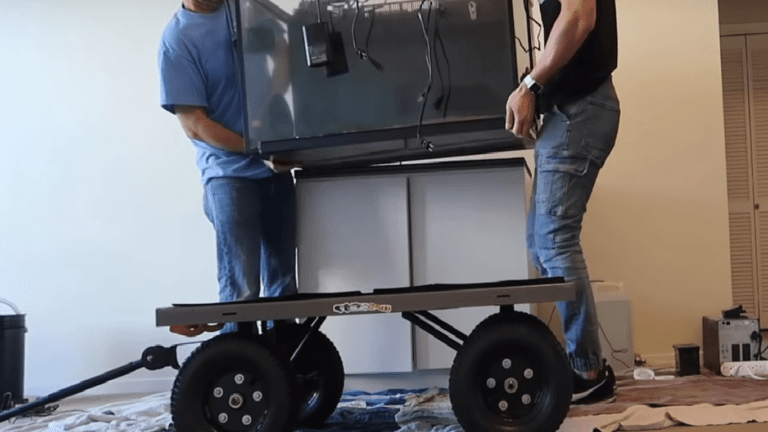 Safe and Secure Relocation Minimized Downtime Reinstallation and Water Parameter Stabilization

Jackie Wiener
Reef Tank, Nashville, TN.
"If you are looking for FISH TANK CLEANING IN NASHVILLE TENNESSEE you won't be disappointed in Reef Route Aquatics. Super instructive and detailed - on time - professional - just great - we are seasoned reef tank owners and are looking to get our tank back to beautiful from a recent tank..."

Angela Davidson
Cichlid Tank, Murfreesboro, TN.
"Reef Route Aquatics is wonderful, extremely fair pricing and excellent service. I had an emergency Aquarium issue with a fish in distress, I was responded to immediately and my fish is now happy and healthy. My Aquarium is always beautiful with the monthly service now provided by Reef Route Aquatics. I HIGHLY recommend!"

Brian George
Reef Tank Setup Nashville, TN.
"Dietz was incredibly responsive, flexible and helpful with me moving my new Waterbox reef tank (600lbs dry!) from my garage to its new home. We even chatted about reef tank set up and some does and donts. Very knowledgeable and professional. Would definitely use his services again. Thanks!"
FREQUENTLY ASKED QUESTIONS
Get The Help You Need Today!
Transform Your Aquarium Experience
Are you tired of struggling to maintain your aquarium's water quality and the well-being of your beloved fish and aquatic life? Have you been frustrated by recurring issues like cloudy water, algae overgrowth, or sick fish?
It's disheartening when your once-pristine aquarium becomes a source of stress rather than enjoyment. The constant battle with water quality problems can lead to frustration and the fear of losing your cherished marine or freshwater inhabitants. DIY solutions often prove inadequate, and the abundance of conflicting advice online can leave you feeling overwhelmed.
At Reef Route Aquatics, our professional aquarium services provide the answer to your aquatic woes. Our dedicated team of experts specializes in comprehensive aquarium cleaning and care, including meticulous maintenance and precise aquarium testing. We offer regular water quality assessments to ensure that your aquarium's parameters are ideal, reducing the risk of algae outbreaks and minimizing fish stress.
Our aquarium maintenance services extend beyond routine cleaning and water changes. We tackle the most challenging aspects of aquarium care, optimizing your aquatic environment for the health and happiness of your fish, plants, and coral. With us as your trusted partner, you can finally enjoy a thriving and visually stunning aquarium while leaving the hassle of maintenance behind. Say goodbye to aquarium problems and hello to a breathtaking underwater world with Reef Route Aquatics.
Aquarium Maintenance Services
Aquarium Service
Fish tank cleaning can be a job! Have your aquarium cleaned and serviced by an Aquatics Specialist. 
Aquarium Service
Aquarium Installation
Custom aquarium design and Fish tank installation. Allow our experience to save you time and money.
Aquarium Installation
Aquarium Relocation
Across the room or across town. We're professional aquarium movers? Let us worry about the details. 
Aquarium Moving
Aquarium Monitoring
Monitoring service for a low price. Having a second set of eyes is a great form of redundancy.
Aquarium Monitoring
Turtle Tank Service
Keeping a turtle tank clean can be a challenge. We also service other semi-aquatic reptiles and animals.
Turtle Tank Service
Aquarium Testing
ICP-OES, lab grading aquarium water testing. We'll help you understand what's going on, and how to fix it.
Aquarium Testing
Planted Aquarium Maintenance
Aquatic Horticulture Service will keep the conditions prime for plant growth.
Planted Aquarium Service
Reef Tank Service
Count on us for your Saltwater aquarium maintenance and Reef tank care. Leave the work to us!
Reef Tank Service
Custom Aquarium Design
Your dreams are never too far from reality. Imagination, and budget are the only restrictions.
Aquarium Design​
Quarantine Service​
Offerings quarantine services for all types of aquatic life. We'll deliver the healthiest specimens
Quarantine Service​
If you're in the Nashville Area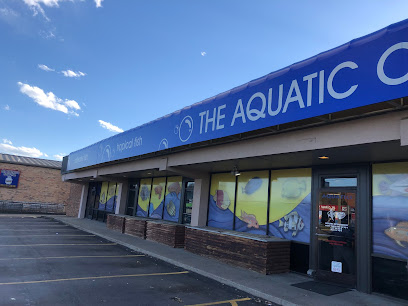 Visit Aquatic Critter on Nolensville Road. Huge selection of fish and equipment, and their staff is very knowgledable!
Serving middle Tennessee communities.
AQUARIUM SERVICE FOR THE GREATER NASHVILLE AREA
We're always on the go so, reaching us through email, text and telephone is the best way to communicate. Leave us a message and we'll get back to you at our next opportunity.  
Reef Route Aquatics
Nashville, Tennessee, United States
Hours
Sunday                   Open 24hours
Monday                  Open 24 hours
Tuesday                 Open 24 hours
Wednesday            Open 24 hours
Thursday                Open 24 hours
Friday                    Open 24 hours
Saturday                Open 24 hours